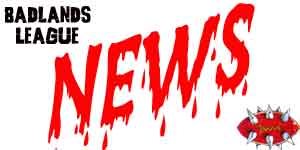 January 4th, 2004
A single day Blood Bowl Tournament will be held at the GW Grapevine Mills store on Saturday the 24th. Registration is at 10.30am and kickoff for the first game is 11am. This is the first Blood Bowl event in the last 6 months, so bring your team and show your support for the game by grinding your opponents into the Astrogranite!
July 13th, 2003
The manager moving Fanatic night to Wednesday, as well as my new contract position setting up and managing a retail store for another company, means yours truly will be unable to continue on as commissioner, as such. As long as you send in the results, however, I'll keep posting them, so feel free to keep me informed of the results of your games.
July 4th, 2003 Happy Independence Day!
The first game results are in with a bloody battle between competing Norse Teams: The Sons of Tor v. the Iron Frost Crushers.
There was no clear victor, but both teams have taken a brutal beating, with the Sons of Thor without their Minotaur for their next game while he is recovering from a massive concussion, and the Iron Frost Crushers being 3 men short, 1 permanently, thanks to the vicious assault of the Sons' murderous blitzer, Erik the Red!
Both teams are weakened for their next match. Who will take advantage of their situations? We'll find out next Monday...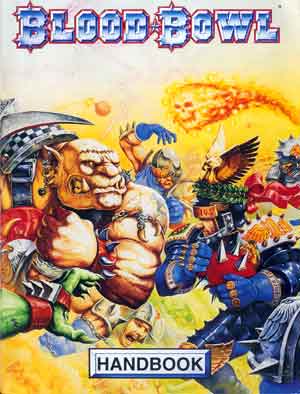 June 29th, 2003
The Game is Afoot!
Yes, Sports fans the Blood Bowl Chaos Cup Championship is here and kickoff officially starts on Monday, June the 30th!
This new website will keep you up to date with the state of the championship, including who is leading the rankings and all the details on the state of competing teams. There are now rosters up in the Teams section, so go take a look at your potential opponents. If you haven't registered your team, then hit the Teams section and register there.
There's an actual trophy and a GW gift certificate for the ultimate winner, but you have to be registered to play and win, so enter your team in the teams section and check back here weekly for news...
Commisioner Nathaniel